This month only — win prizes for improving your online security.
Last December you joined us on the journey of online privacy and security, and you may have even won prizes! Well, this year we're happy to be bringing #MyCryptoWinter back — it's as cold as ever out there.
Or, continue reading for all the information, including how to win, what you can win, and the fantastic teams joining us this year.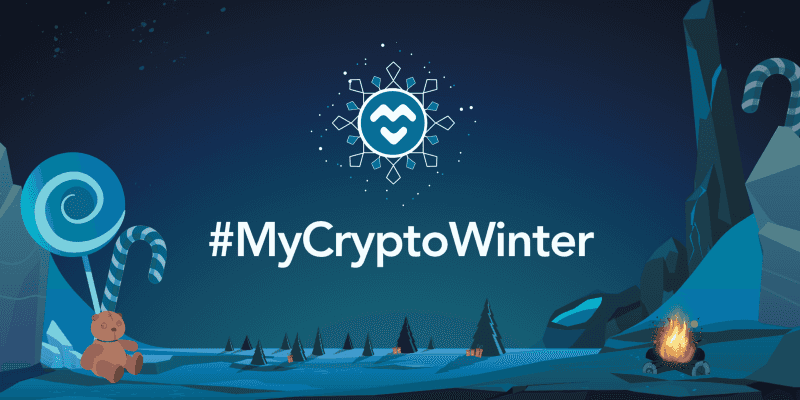 What is MyCryptoWinter?
MyCryptoWinter is a calendar where, during the month of December, a new tip will be revealed each day. These tips will be angled towards improving your online life — from privacy and security to financial freedom.
If you share the tip on Twitter, you'll be entered to win prizes from us, our partners, and our supporters!
How do I win?
Share these tips on Twitter with the hashtag #MyCryptoWinter throughout the month and you'll be automatically entered to win.
We'll accept five unique tweet entries from each person that participates, so choose and tweet your favorite five tips throughout the month with the hashtag #MyCryptoWinter.
(Or tweet all of them if you want, but know that five entries is the maximum!)
What can I win?
5 Participants will win:
Ledger Hardware Wallet
MyCrypto Shirt
Shirts from our partners
Stickers
Bonus swag!
10 Participants will win:
MyCrypto Shirt
Shirts from our partners
Stickers

THANK YOU TO THESE AMAZING TEAMS ❤
We've got some kickass partners this year. They're contributing $1000 each to this campaign which we will then be bundling up and giving back to community — to amazing individuals or teams who go above and beyond to make this space amazing. Thank you to:
We're also joined by some fantastic additional supporters. Thank you to Ledger, EthHub, Dune Analytics, and MetaMask for contributing additional swag to the #MyCryptoWinter swag packs!
---
Have questions about #MyCryptoWinter? Send us a tweet.
Each person who participates is only allowed to win one prize pack, but multiple entries gives you a better chance to win.
One entry per day will be accepted, to discourage spamming. 
Five entries maximum.
Entries close on December 31, 2019, at 11:59PM PST. 
Winners will be announced shortly thereafter and reached out to via Twitter DM. You must be following @MyCrypto on Twitter so we can reach out to you.
Talk To Us & Share Your Thoughts