You lost crypto. What now?
Cryptocurrency is inherently risky. It's a harsh, unforgivable landscape.
That risk becomes exponential when you enter decentralized finance.
If you're reading this, there's a chance that any of the following may have happened to you:
Lost a private key
Sent to the wrong address
Got phished/scammed
Made a poor trade
That hot #DeFi protocol pulled the rug
Any number of other potential mishaps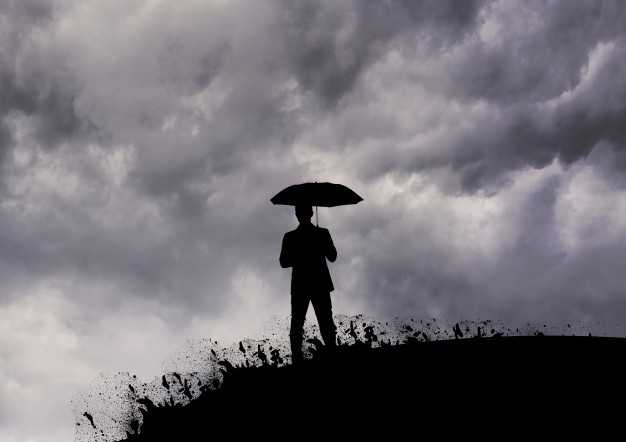 We have ALL made these mistakes.
Literally. All of us have been there in some way, shape, or form. We have all blundered and lost crypto. It's not an 'if,' it's a 'when.'
People don't often talk about their losses because it's not fun. If someone is in crypto, they've been in this boat at some point in time. Trust us.
Mistakes equal experience. Every experienced trader you know, every successful businessperson, everyone who has eventually succeeded has a history of failures. They may not advertise it, but they have all had to press forward from countless setbacks.
Do not double down.
Regardless of how you've lost your crypto, one of the worst things you can do is attempt to force your way out of the hole. Right now, all of the odds are stacked against you. Whatever you try to do, you'll likely dig the hole deeper.
Don't trade more, don't up the margin, don't deposit more fiat. Stop wherever you're at and cut your losses. You're going to need a break.
Go for a walk.
Close your browser tabs (leave this one open so you can keep reading later). Close your trading sites, close Twitter, close Reddit, close everything.
Get up from your chair, put your shoes on, and go for a walk. Breath some fresh air. Realize that there's an entire world away from your electronics.
Pause.
You may need some time. Take that time.
Dive into your day job. Dive into a new hobby. Do some new things that don't involve cryptocurrency.
---
Understand what happened.
Before you do this part, make sure you've taken all the time you need to accept the loss. Make sure you're in a good state of mind.
Figure out why you lost what you lost. What happened?
Many times, loss stems from greed, impatience, and/or a lack of proper preparation.
Understand you have value and you're here for a reason.
Whether you're a student, a developer, a trader, or anything else, you came to cryptocurrency because you saw value — value in the technology or value in monetary terms.
Either way, you were right. There is value and we're here early. This industry is still in its infancy and there are limitless opportunities.
Consider providing your own value and building something new in this space.
Start small.
When you feel ready to get back in, start small. Only go in with amounts that you'd feel totally okay losing. If/when you increase that amount, remember the lesson that you've learned previously. This is where you apply the experience.
---
Your mental health is paramount.
If you're struggling, tell someone. Don't keep it all within — talk to a friend, family member, or loved one, and consider talking to a professional. They're called professionals for a reason.
We've all been in a tough spot and we've all needed to talk to someone.
Crisis Text Line
Text "HELLO" to 741741
The Crisis Text hotline is available 24 hours a day, seven days a week throughout the U.S.
National Suicide Prevention Lifeline
Call 1–800–273-TALK (8255); En Español 1–888–628–9454
The Lifeline is a free, confidential crisis hotline that is available to everyone 24 hours a day, seven days a week.
This is a comprehensive list of phone numbers for many countries.
Find your country and give the number a call.
More Resources:
Talk To Us & Share Your Thoughts