The official release of these stable apps means we are no longer allowing the use of private keys, keystore files, or mnemonic phrases on the website. Read on…

The MyCrypto Desktop App has officially launched!
---
You can no longer use your private key, mnemonic phrase, or keystore file on MyCrypto.com.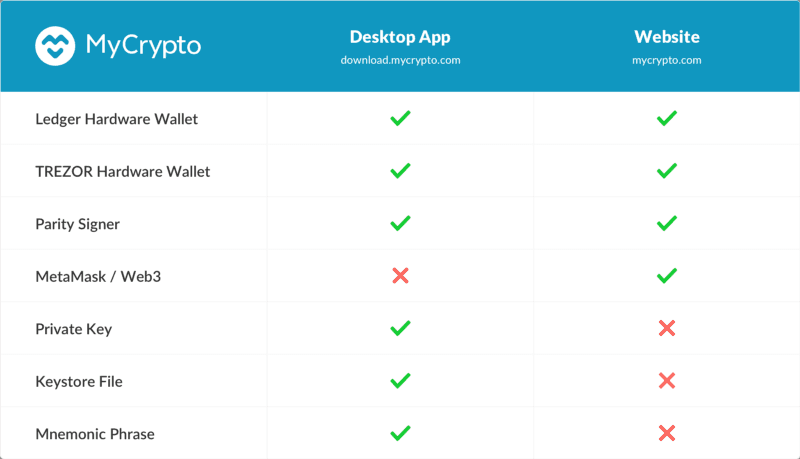 ---
Moon Mode!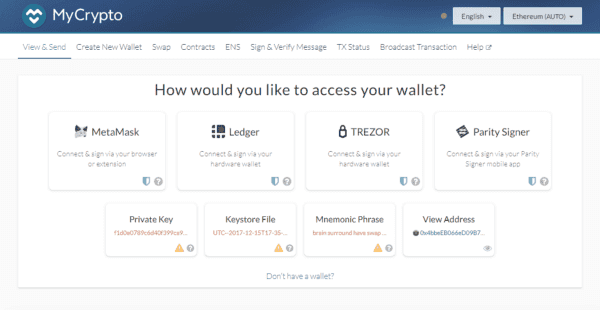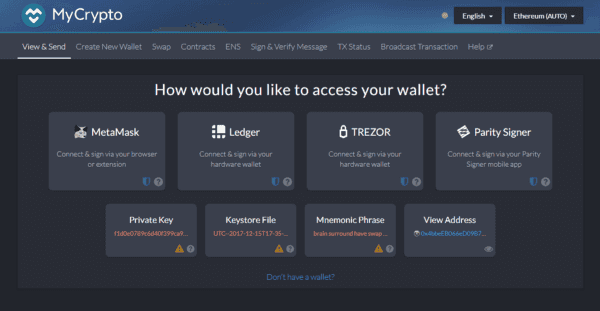 Over time we've gotten lots of requests for a dark theme. With this release, we're happy to deliver that! Officially, we're calling it Moon Mode… because why not?
---
MyCrypto 1.2.0 Release Notes
MyCrypto Website:
There is a new "Create New Wallet" flow. You'll now see three options that direct you to get a Hardware Wallet, install MetaMask, or install the Parity Signer.
The Private Key, Mnemonic, and Keystore buttons will remain on the home page, but clicking them will lead you to a "This wallet is disabled online" page that directs you to download the MyCrypto Desktop App.
Moon Mode now available (click the toggle on the bottom of the site)

MyCrypto Desktop App: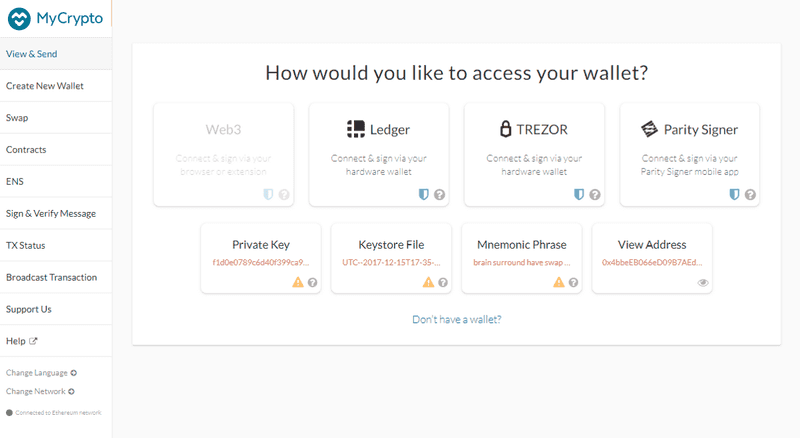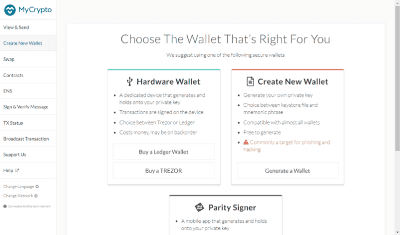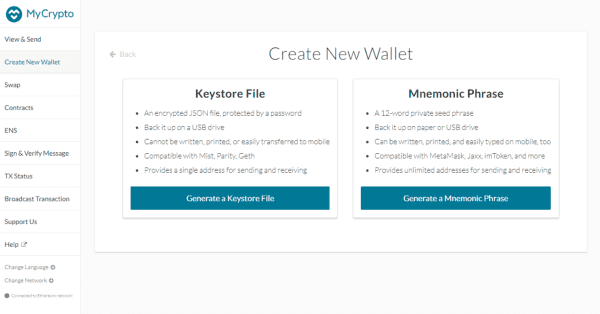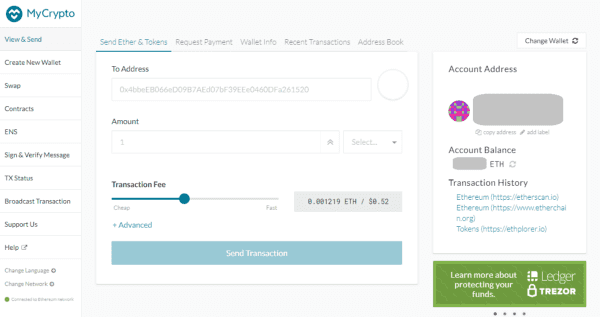 MyCrypto 1.2.0 has a LOT more updates than what we've shown above, including bug fixes, gas fixes, updated translations, and enabling Monero swap.
Full release notes (61 PRs, ~24,000 line changes) can be viewed here.
---
Private Key Deprecation Recap
Disabling the use of private keys, mnemonics, and keystores on the MyCrypto.com was not an easy decision, but it was a decision that made sense for us, for you, and for the ecosystem as a whole. Thus, you can no longer enter a private key, mnemonic phrase, or keystore file on MyCrypto.com.
The main reason for this change is due to the inherent insecurity of entering secrets into the browser. With our full release of MyCrypto Desktop, you can continue to use your private keys, mnemonics, and keystore files safely and securely on your desktop!
You can read more about our decisions here: A Safer MyCrypto.
---
Questions?
We've done our utmost to make this transition as quick and painless as possible. Should you have any questions or concerns about accessing the MyCrypto interface with your private key, keystore file, or mnemonic phrase, please don't hesitate to reach out to us at support@mycrypto.com.
Report Issues / Bugs / Unintuitive Things
Get Help & Give Us Feedback
Get Involved
Translations! If you speak another language, we could use your help translating the UI so we can once again be truly global.
Talk To Us & Share Your Thoughts