MyCrypto 1.4.0 comes with a whole lot of new looks.
Today we're proud to be releasing MyCrypto 1.4.0! This release has a major emphasis on our goals of improving the design and user experience of MyCrypto. In short, the updates are:
New Header & Navigation
New Sidebar for Node Selection & Language
New Footer
---
New Header

MyCrypto's header has been updated to be more functional and modern. Your site functions (language/node) are still accessible in the familiar top right corner, but the main functions of the site are comfortably buttoned up in the navigation.
This makes it so when we add new things to the site, they have a nice little drop-down menu to go under and they aren't added willy-nilly to the nav.
New Sidebar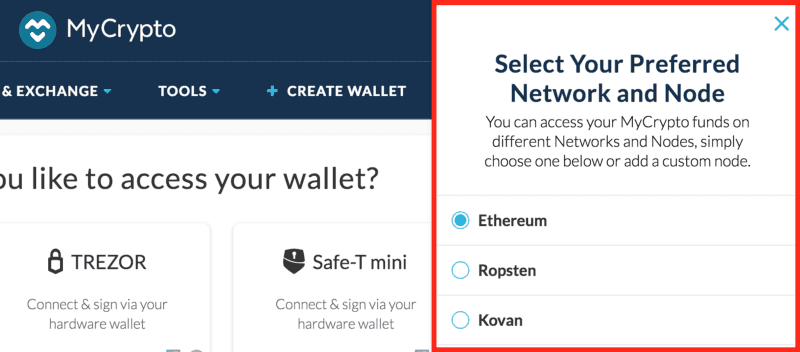 When clicking to change your Network/Node or language, you'll be greeted with this new sidebar instead of the old drop-down menu.
This sidebar is going to see a lot of action in the coming months. Stay tuned!
New Footer

An often unloved area of a website, we gave some attention to the footer. Sectioned accordingly, your eyes should now easily gravitate towards whatever you're looking for, whether it's our social media profiles, company links, or anything else!
You may notice in the new footer that there's a field to insert your email address. Please note that we are only receiving your email address in this field - not your name, Ethereum address, or anything else. This information will be used exclusively to send you updates about MyCrypto!
---
Talk To Us & Share Your Thoughts