Giving a small boost to organizations that our staff believe in.
Near the end of 2018 we allocated a few hundred dollars to every MyCrypto team member to be given to a charity of their choice. This is something that we hope to do every year-end, and there are a few reasons why:
MyCrypto believes that organizations should try to give back when they're able to. We're fortunate enough to be financially healthy, and we're in a position to help organizations that we believe in.
The MyCrypto team has diverse backgrounds, histories, and beliefs, and it's exciting and eye-opening to learn more about our team by seeing what organizations they support, and which organizations have impacted them personally.
It's the season of giving!
Here are the picks from our staff and their reasons why: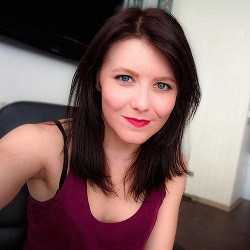 Taylor, CEO
Charity: Girls Who Code
Why: "Getting young women exposed and interested in technology from a young age is one of the best hopes we have for less gender disparity in the future."
---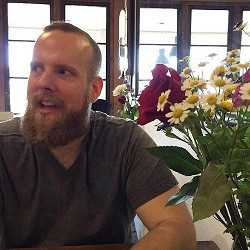 Jordan, CMO
Charity: Gamers Outreach
Why: "Gaming has a lot of meaning in my life and the Gamers Outreach organization provides a valuable service by enabling patients in children's hospitals to play games while they otherwise may not be able to."
---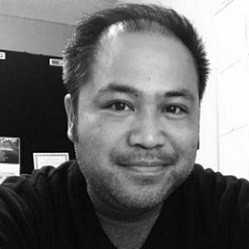 George, Operations
Charity: ChildFund International
Why: "I have been sponsoring a child in Brazil for over 10 years. I came across this gift catalog from the organization, and with my background of water filtration, I understood how important it is for clean water to be available to all."
Charity: Boys & Girls Club
Why: "Coaching youth basketball for over 20 years has shown me the importance of the nurturing of children, youth, teens and young adults."
---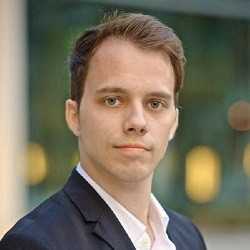 Connor, Principal Architect
Charity: Doctors Without Borders
Why: "Doctors Without Borders is a nonpolitical, well-respected charitable entity that has made a real difference in less fortunate communities."
---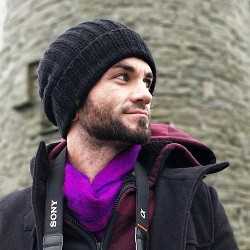 Kevin, CFO
Charity: St. Jude Children's Research Hospital
Why: "They support children with cancer, and I think kids are better than adult people."
---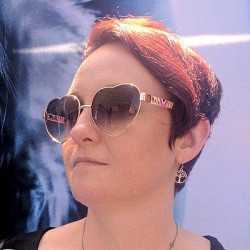 Luker, Project Manager
Charity: Electronic Frontier Foundation
Why: "The Electronic Frontier Foundation is dedicated to defending civil liberties and fair use when it comes to online activities, as well as promoting cybersecurity. This includes protecting users from corporations and governments."
---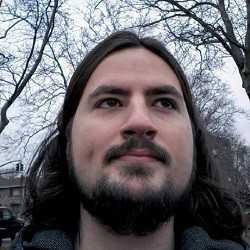 Nick, Full Stack Developer
Charity: American Civil Liberties Union
Why: "The ACLU advocates and provides legal resources for protecting the freedom and equality of US citizens."
Charity: Electronic Frontier Foundation
Why: "The EFF advocates for privacy, security, and digital civil rights while providing excellent security resources and software for citizens."
---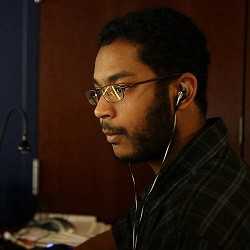 Jonathan, Developer
Charity: Brain & Behavior Research Foundation
Why: "I have friends that struggle with mental illnesses related to schizophrenia and the support for people with this is horribly underwhelming so I'd like to help however I can. I appreciate that the BBR foundation allows you to specify what the money is used for so I chose schizophrenia research."
---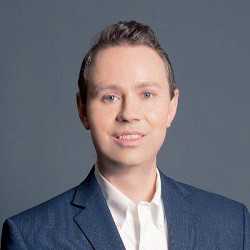 Luke, Cloud / Backend Engineer
Charity: St. Jude Children's Research Hospital
Why: "St. Jude operates a children's research hospital that not only helps kids with cancer, they also research cures for cancer and other terminal illnesses."
---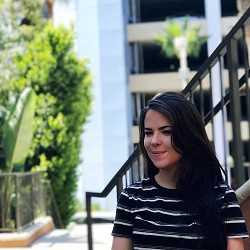 Mia, Cloud / DevOps Engineer
Charity: CryptoChicks
Why: "CryptoChicks is doing a great job building and empowering women in blockchain."
---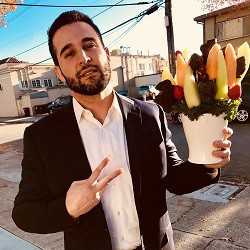 Ryon, General Counsel
Charity: UCLA Law Fellows
Why: "Law fellows is a program that dedicates time and resources to students from disadvantaged backgrounds. I was a law fellow, first in my family to go to law school. Without them I might not have been a lawyer. Many fellows are first generation college students from low income backgrounds and are underrepresented in higher education and the legal profession. They are a great organization."
---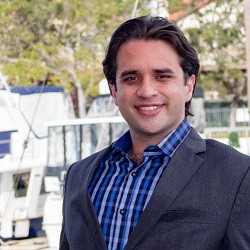 Jason, Compliance
Charity: CoinCenter
Why: "CoinCenter has been instrumental in helping to shape Federal Policy as it applies to crypto. The legal research they produce and advocacy positions they espouse has been invaluable for many individual legal practitioners in the crypto-space, and I am very proud that MyCrypto is willing to support their future efforts."
---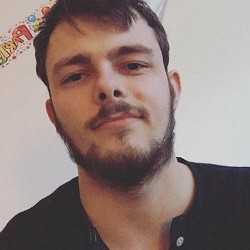 Harry, Anti-Phishing & Security
Charity: Doctors Without Borders
Why: "I chose Doctors Without Borders because providing medical care in places that lack health care and have gone/going through natural disasters is very important. They also help provide clean water. They're making a difference where it matters. Health shouldn't be a luxury. https://www.youtube.com/watch?v=cSJxUwQD5rg"
---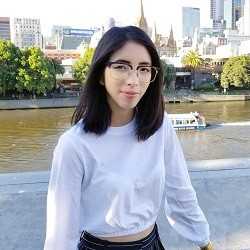 Sharon, Quality Assurance Engineer
Charity: Code.org
Why: "As I get further into code, I wish that I knew about computers and programming earlier and also made aware that it was a "real" job for me to get into. So, I wish everyone has the opportunity to experience code at least once in their childhood and be told that they can pursue it further because it is something that they can do if they want to. Tech is underfunded in a lot of early grade schools, so it'd be nice to give students a chance to create something cool, and that way you're reaching out to even more potential god coders who would've started later in life."
---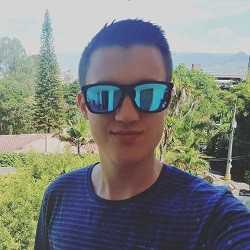 Wietze, Education & Support
Charity: Electronic Frontier Foundation
Why: "Ever since the EFF first started protecting people's digital rights 28 years ago, they have provided people with lots of education, tools, have fought battles in courts, and have defended lawsuits affecting digital rights."
---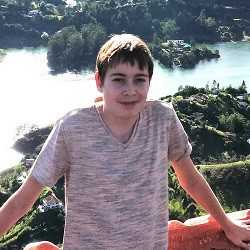 Luit, Education & Support
Charity: World Wildlife Fund
Why: "Conserving wildlife so we won't be the only species left in 20 years."
---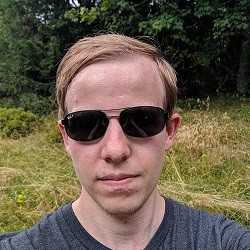 Maarten, Education & Support
Charity: Bits of Freedom
Why: "Bits of Freedom stands for freedom on the internet for everyone. I think that's something that's becoming more and more important in today's society."
Charity: Electronic Frontier Foundation
Why: "Similar to what Bits of Freedom does, they protect digital privacy, free speech, etc. on an international scale."
---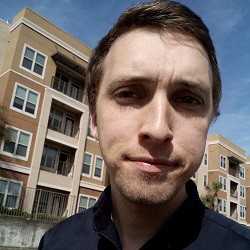 Michael, Education & Support
Charity: American Civil Liberties Union
Why: "I chose the ACLU because the people contributing to their work actually try to defend the rights and liberties of individual people, as opposed to trample on them in favor of representing businesses that can pay them more."
Charity: Electronic Frontier Foundation
Why: "Big fan of privacy and ethics in tech. The EFF has done a solid job of educating people as well as helping to represent people, regardless of their knowledge of the invasion of privacy being conducted against them."
---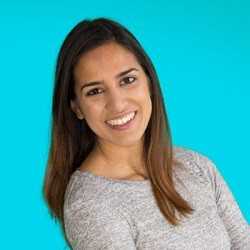 Avani, UX & Design
Charity: Natya Dance Theatre
Why: "This is the non-profit dance academy that I learned, taught, and performed Indian Classical Dance with for 13+ years. It helped me learn how to tap into my creativity + discipline at a very young age. Hoping to help others have this experience too :)"
---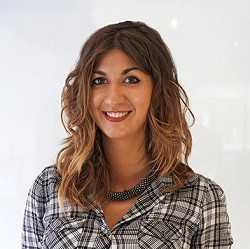 Petra, UX & Design
Charity: Angels Association
Why: "Association that helps disabled children. I chose them because they are not so out and popular, but are doing good things."
Charity: Animalis Centrum
Why: "First shelter for animals that is 'no kill' in my town. Love the animals and it's a problem in my city that there are not so many shelters for them, so I would like to support them."

---
Talk To Us & Share Your Thoughts