It's now even easier to manage your accounts from MyCrypto.
MyCrypto Beta 2.2.3 is all about your transactions. Making them faster, fixing the stuck ones, and giving you visibility on all of them. 🤩
Transaction History 📒
You'll now be able to see an in-depth transaction history of all of the accounts you've added to MyCrypto — in a friendly and easy-to-understand format.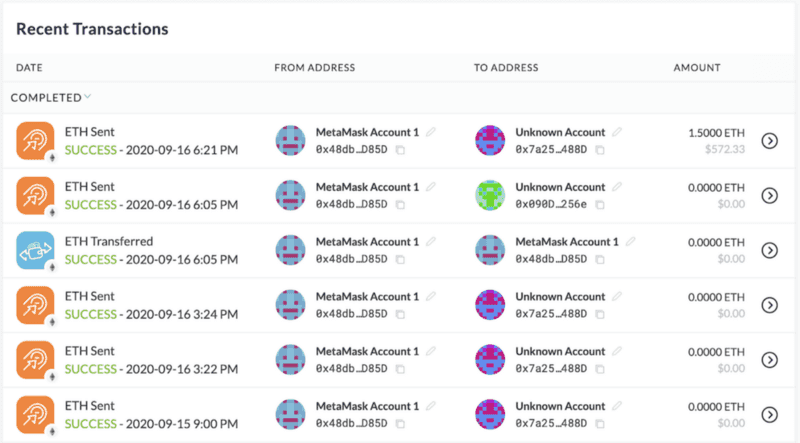 Previously, you were only able to see transactions that you sent via MyCrypto. Now, you'll see transactions regardless of where they happened!
Speed Up / Cancel Transactions 🏃
Is your transaction taking too long to complete? Let's fix that! You can now easily speed up your transaction (or cancel it). Find this feature here and next to your pending transaction(s) in your transaction history.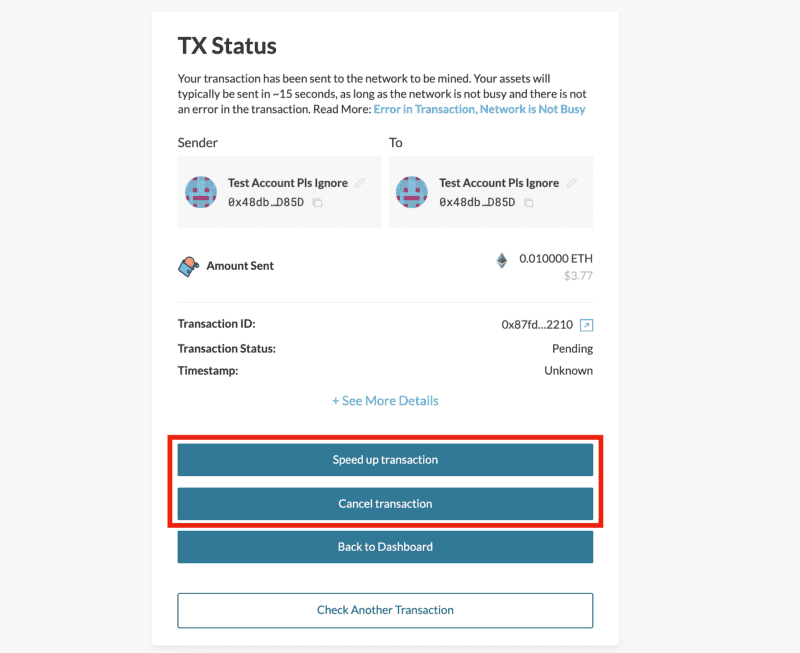 At this time, this works for transactions signed with a hardware wallet.
Hardware Wallet Scanner Improvements 🕵️
Still can't find the account(s) you're looking for on your hardware wallet? We've increased the list of assets that you can search for in the scanner.
---
As with all of our releases, there are a handful of bug fixes and framework improvements in MyCrypto Beta 2.3.3.
We hope you enjoy this release. ❤️
---
Talk To Us & Share Your Thoughts