Thanks to ShapeShift.io, you can now swap over a dozen cryptocurrencies without ever leaving MyCrypto!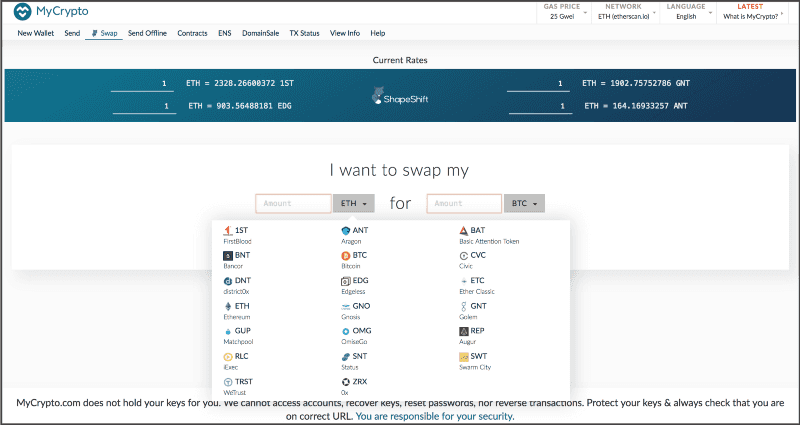 To start swapping, simply go to MyCrypto.com, click on the "Swap" button, and follow the directions after choosing the asset you'd like to swap for the asset you'd like to receive.
We recently announced our new beta and began laying the foundation to become a more comprehensive blockchain interface. This partnership with ShapeShift is another step in that direction.
The ShapeShift integration is fully functional on both the live site and beta.
Watch the demo video now:
---
Talk To Us & Share Your Thoughts