Upgrade complete. MyCrypto.com is now available to everyone!
We're live!
From now on, visiting https://mycrypto.com will take you to a new landing page. This will lead to the web app at https://app.mycrypto.com. (bookmark the app!)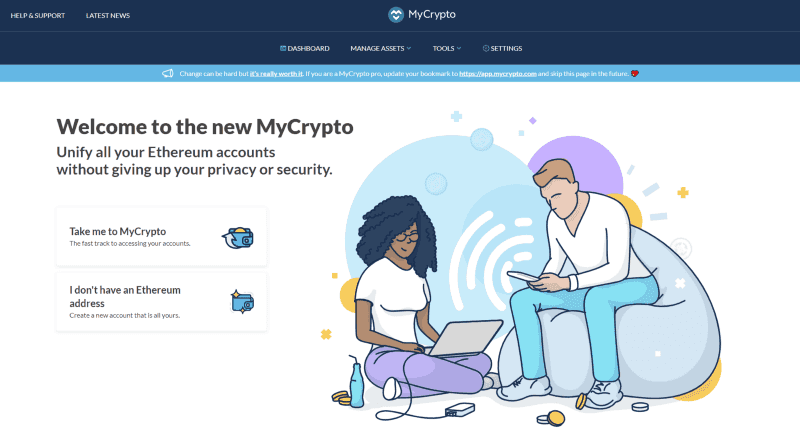 What's New?
Manage your ETH accounts in one place.
You likely have multiple ETH accounts. A hardware wallet or two (you better have a damn hardware wallet), a few MetaMask accounts, and probably a mobile wallet that uses WalletConnect.
You can now connect all of these to MyCrypto, and they all persist.
The best part is that it's not just view-only — you can actually manage your accounts directly from your dashboard.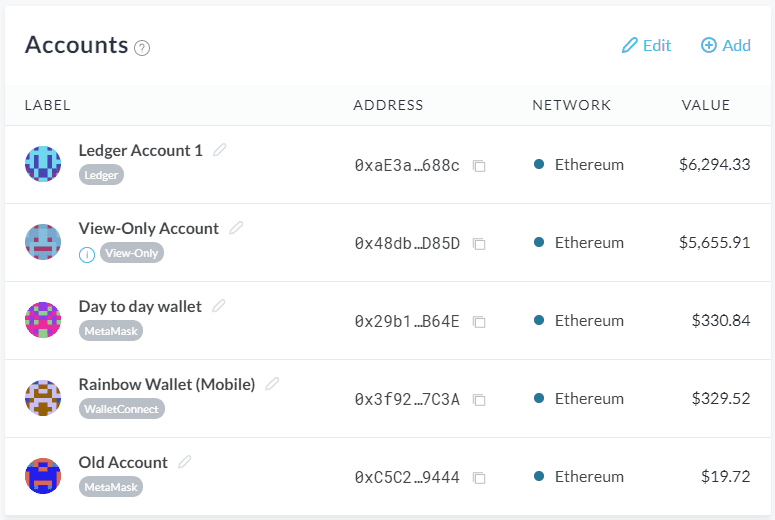 Your Dashboard is the bridge of your ship.
Your dashboard is where you'll spend most of your time on MyCrypto. It displays your accounts, balances, transaction history, and more.
You can take action on your accounts directly from this page or use the navigation along the left.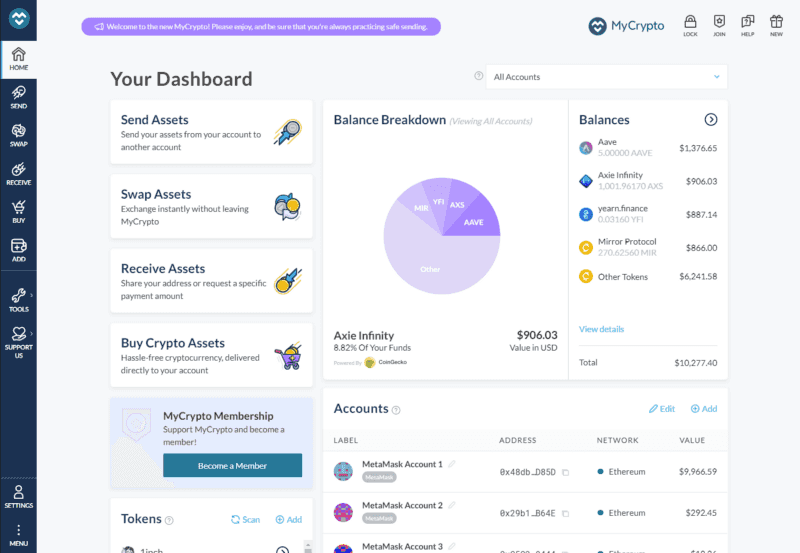 Protect your transactions.
Whenever you send a transaction, you should pause and make sure everything looks right. Protected Transactions is a new feature that will do the work for you; we've teamed up with Nansen to deliver information about who you're sending to each time and give you some peace of mind.
Protected Transactions is free for all users at this time — give it a try at https://app.mycrypto.com/send.
Become a member.
MyCrypto Membership is a great way to support our future developments and to upgrade your MyCrypto experience. Right now it delivers an ad/sponsor-free experience and rewards you with physical swag.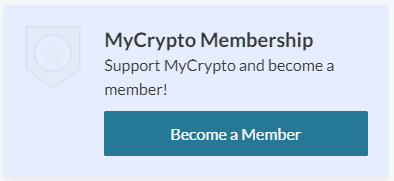 We're actively working on new features for the membership suite, including themes. More on that soon.
Complete your action items.
Over the last few months, there've been countless airdrops and token migrations, many of which are relevant to you. We developed a tool to help you complete these actions without leaving MyCrypto, and we'll let you know what actions you need to take among your accounts.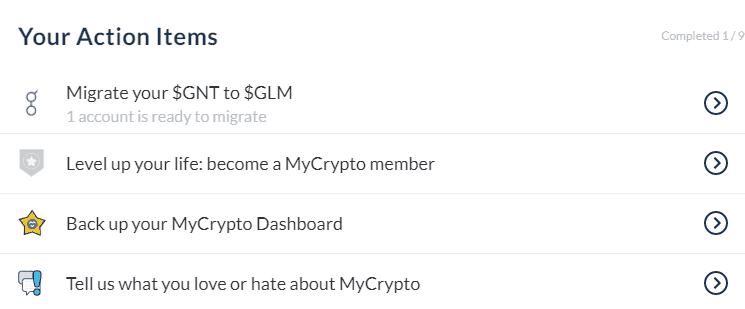 Additional Updates:
Transaction History — One combined transaction history across all of your accounts.
Export/Import MyCrypto settings — Take your local MyCrypto settings with you and import them when you're using a new device/browser/etc.
Address Book — Every account you interact with is noted in your address book. They're labeled "Unknown" by default, and you can edit their names and labels for your own record-keeping convenience.
---
Frequently Asked Questions
Need a demonstration?
Demo Mode is now available. Feel free to try it out and see what a full dashboard looks like before you add your own accounts. To access Demo Mode, visit https://app.mycrypto.com/add-account in a fresh browser.

Why a slow rollout?
There are a lot of big changes between this new version of MyCrypto and the one being launched now — to respect that, we're rolling out slowly to make sure we can react quickly to any bugs that we may have missed! That being said, if you visit MyCrypto and don't see the new version yet, you can skip the wait and go directly to https://app.mycrypto.com.
What about the MyCrypto Desktop App?
The MyCrypto Desktop app remains one of the most important parts of the MyCrypto toolset, and is available for download here.
The upgrades that MyCrypto's web app has seen are not currently reflected in the desktop app because we're working on something that's even better. We'll have more to share about this in the near future.
Is my privacy retained?
Yes. MyCrypto doesn't store any of your information, addresses, settings, or anything else. Your accounts are persistent, and that's because they're stored on your end in your browser's LocalStorage. The only time your address is touched or transmitted is when you submit a transaction to the blockchain through one of the nodes we use. Read our Privacy Policy for further info.
When Dark Mode?
Moon* Mode Soon™
---
Your feedback is extremely helpful for us to continue building things that you want. If you have any questions, comments, suggestions, or if you find bugs, please message us! support@mycrypto.com. ❤
---
Talk To Us & Share Your Thoughts