MyCrypto Beta 2.1.0 helps you safeguard your sending across all your accounts and adds an MVP version of what we hope will make our business more sustainable: MyCrypto Memberships!
MyCrypto Beta 2.1.0 is the launch of a few massive features that have undergone a lot of work—from product decisions to design to development to QA across all the wallet types… in the worst gas situation to date.
We're not going to lie — the 100, 200, and 300+ gwei gas prices deflates things a little bit. That being said, we're too excited about our new Protected Transactions and MyCrypto Memberships and are putting them into the wild so you can experience them and let us know what you think.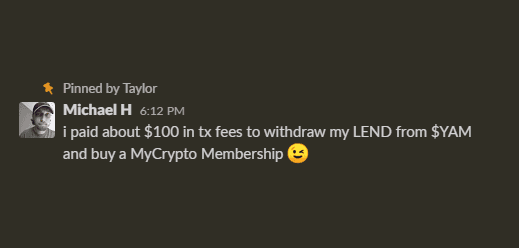 Protected Transactions 🔍
Maybe it's just us, but whenever we send large amounts around we end up on the edge of our seat with too many browser tabs open. 😬 It's anxiety-inducing! Is the address right? Has my keyboard been compromised? Did I copy the right address? Oh gosh!
Hopefully, this new feature will help reduce this "pucker factor" when sending.
First, it analyzes the address you're sending to using analysis databases and on-chain data to give you insights so you know you're sending to the right place. Thanks to Nansen, we have labels like "scammer!!!" We also show things like the balance of the recipient to give you additional ways to check your copy/paste skills besides squinting at 1's and 0's, and A's and B's.
We've taken a page out of email's playbook and give you a 20-second window to undo your transaction. This means the transaction doesn't leave the interface for 20 seconds. If you realize something isn't right as soon as you press "send," you can now undo it! 🤯
But the best part? It's 100% absolutely FREE for all users during beta!!! (because 🖕 gas prices)
Read more about Protected Transactions.
MyCrypto Memberships 🌟
This is officially the absolute best way to support MyCrypto (financially) because we've got a team of talented folks who don't work solely for fun and compliments. (I know, right?!)
As we continue to build MyCrypto, the feature set available to members only will grow. We're playing this by ear and listening to feedback. We don't want to lock people out of core functionality, so it'll probably give you access to those super 🌈 e x t r a 🌈 features.
We're using Unlock Protocol for payments and membership checking. We love their Ethereum-first ethos, token mechanism, and everything about what they are building.
Pricing experimentally starts at 4 DAI / month but, obviously, you should not buy a 1-month membership, you should buy a 12-month or lifetime one (or wait…I guess…if you must) because, again, 🖕 gas prices.
Buy a MyCrypto Membership now.
Read more about MyCrypto Memberships.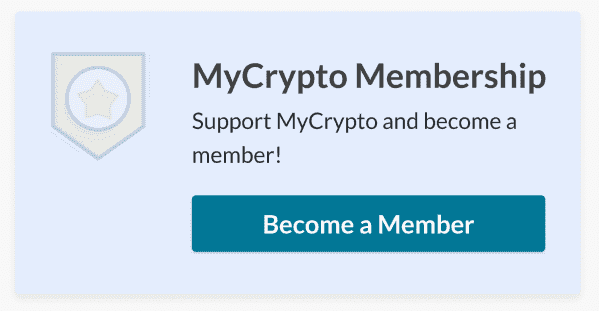 MetaMask Multi-Account Support 🦊
Adding more than one MetaMask account at a time to your Dashboard is easier than ever. Seriously. Just do it. The experience of MyCrypto Beta really becomes magical once you've added more than one account.
We hope that you find some or all of these features as cool as we do, and we invite you to test it, bend it, and break it.
---
Run into any snags or have feedback? Message us at support@mycrypto.com.
---
Talk To Us & Share Your Thoughts