We've been working a lot to improve your trading experience on MyCrypto, and want you to check it out.
➡️ Swap Now!
Why should you trade on MyCrypto?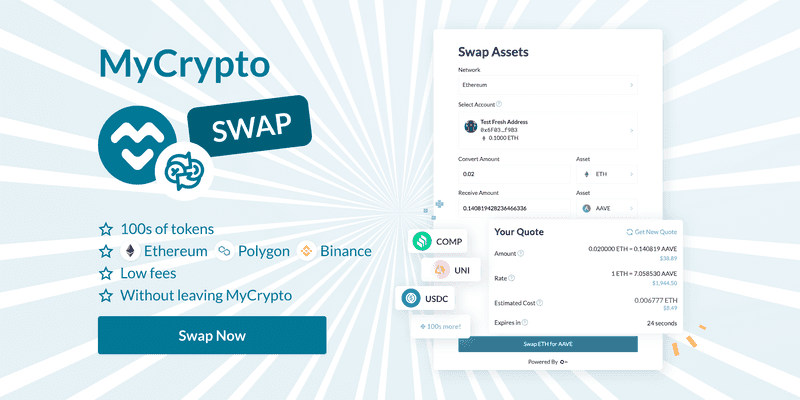 Because other platforms have single, unreliable sources of liquidity.
MyCrypto gets liquidity from many major providers, including Uniswap, Balancer, Curve, Bancor, and more.
Because other platforms are rife with scam tokens.
MyCrypto has a curated list of tokens to help you avoid most (if not all) scams.
Because other platforms don't have support for multiple networks.
MyCrypto allows for trading on Ethereum, Polygon, and Binance Smart Chain.
Because other platforms don't take security seriously.
MyCrypto's number one consideration is making sure you're safe.
We invite you to try it out and let us know what you think. Your thoughts will contribute directly to improving the future of MyCrypto Swap.
➡️ Try it Now!
How do I trade on MyCrypto?!
Visit MyCrypto Swap.
Select the network you want to swap on. (If you don't see the network you want to swap on, make sure you've followed the steps below to add your account(s).)
Select the account you want to swap within.
Select the assets you want to convert & receive.
If you're happy with your quote, continue and follow the prompts!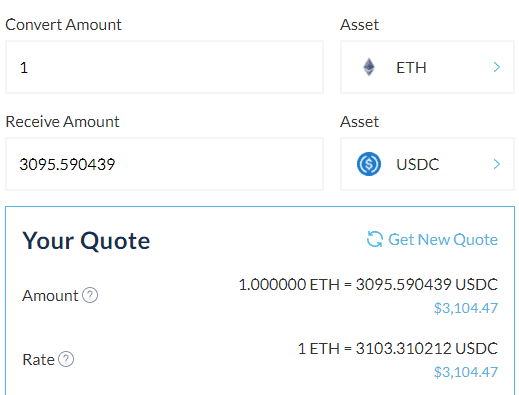 To add your accounts to MyCrypto:
Switch to the appropriate network on MetaMask. (E.g., if you want to add a Polygon account, change your MetaMask network to Polygon first.)
Visit the Add Account page.
Follow the prompts.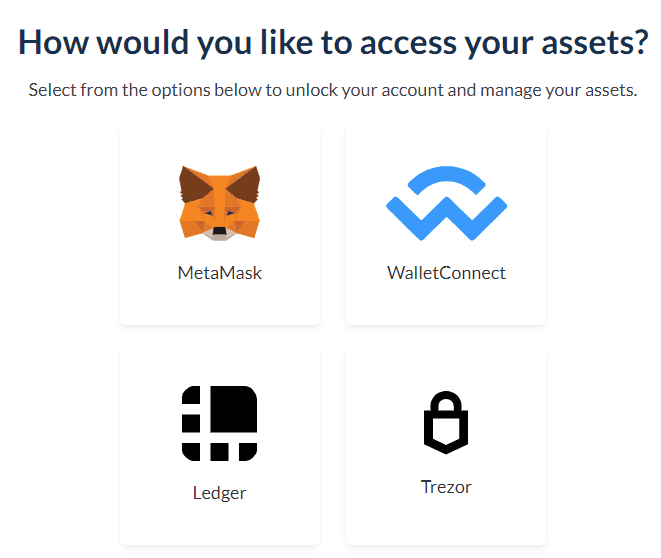 Talk To Us & Share Your Thoughts
A note: Your support enables MyCrypto to continue developing non-custodial, user-friendly cryptocurrency management solutions as a public good. We love helping the community stay safe and informed through efforts such as CryptoScamDB and free educational articles, and are happy to walk you through solving any problems we can help with even if you are asking for help with something that isn't directly related to MyCrypto. We are currently a small team with limited resources, and we don't charge for most features on the MyCrypto apps. Please consider making a donation or purchasing a MyCrypto Membership, which will come with more exclusive features and perks as we scale. Your contributions help us continue to help you and the rest of the crypto community.